Grand master Kwak
Owner at Korea America Taekwondo in Olathe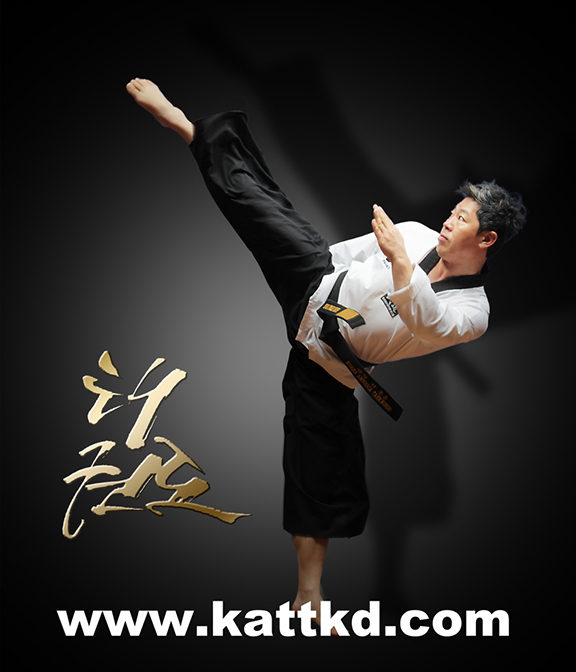 Korea America Taekwondo has become a landmark of Olathe martial arts.
Master Shim leads an extremely talented group of instructors and black belts to bring you the pinnacle of modern Taekwondo curriculum and training. Get started now and find out how you can be healthier, happier, AND more successful through Korea America Taekwondo training!
Korea America Taekwondo is an institution of self-improvement and the home of champions. You and your family are in good, caring hands with the Korea America Taekwondo team.
With their focus on creating a POSITIVE, safe, injury-free training environment, Korea America Taekwondo has earned the reputation in Olathe as well as Overland Park, Gardener, of being the top Taekwondo school and character development center in the area.
Although some people think the martial arts are about just fighting, our program is so much more.
When you train in our Taekwondo classes, you take advantage of the best self-improvement system in the world.
Through the practice of physical self-defense skills, you will follow a blueprint for a successful life based on discipline, focus, and perseverance.
You will experience the satisfaction that comes not from winning over others, but from winning over yourself as you become stronger, healthier, and happier than you have ever been in your life.
Our Classes
Little Tigers (ages 3-6) focus on following directions, basic counting (1-10 in English, Spanish and Korean), right and left. The physical activities are designed to improve motor skills, balance and overall fitness. Simple responsibilities (remembering to bring their belt with their uniform) and basic politeness (thank you sir, yes ma'am, please).
Tiger Classes (6-14) are focused on confidence and physical fitness for each martial artist. Building their character with respect for themselves as well for others. Your young martial artist will be encouraged to do their best in every class and to help others in need. More advanced physical skills teach fine motor skills, improved balance, flexibility and strength. Forms and hand movements at each belt level provide more complex memory training. More emphasis is placed on respect and politeness at this level.
Adult Classes (12+, depending on maturity and belt level) are also focused on mental and physical training in the tradition of Tae Kwon Do. Physical strength, endurance and flexibility are developed with fun, but challenging, routines. Young adults and adults are encouraged to excel in all aspects of Tae Kwon Do. Traditional kicking (Tae) punching (Kwon) and blocking techniques are tough in practical and effective self-defense. Additional self defense training (escapes, joint locks, and non-traditional strikes) are taught at this level.
Black Belt (all ages, must be black belt in Tae Kwon Do) teach advanced kicking, striking, self defense and weapons (Sword, Staff, Nun-Chuck)
Our Facilities
Korea America Tae Kwon Do training facilities are clean, bright and designed with safety providing the best possible training for our students. In addition the training space is equipped with all the training equipment necessary to maximize the potential of each student. A short water break is provided at the halfway point of each class. Students are encouraged to bring bottled water to class.
The waiting area is equipped with comfortable seating and a large view screen for parents to watch their children during training.
If you're looking for information about the best Taekwondo programs in Olathe and surrounding areas (like Overland Park, Gardener), you've come to the right place. Korea America Taekwondo will empower you with the self-defense and self-improvement programs you've been searching for!
To learn more about Korea America Taekwondo,
call us at (913) 390-0888
Or Visit: We are conveniently located at
2127 E. 151st St
Olathe, KS 66062,
so you, your friends, colleagues, and entire family can train in a
convenient, safe, clean, professional, welcoming environment.